For anyone who doesn't know, I am on holiday!  I was best man at a wedding in San Luis Obispo this last weekend, and now I'm chilling out in Cupertino.  A new Synapse update will be pushed out soon, but first, a pictoral account is called for!
We'll start off with my N64 joypad-replica keyring attached to my Gamestop bottle opener and my key to the house.  Dissapointingly, the C buttons are all one physical button not four separate buttons.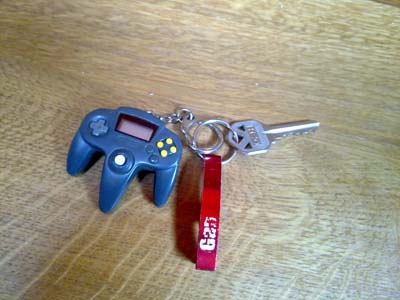 The heat in the bay is bought to you by Best Western: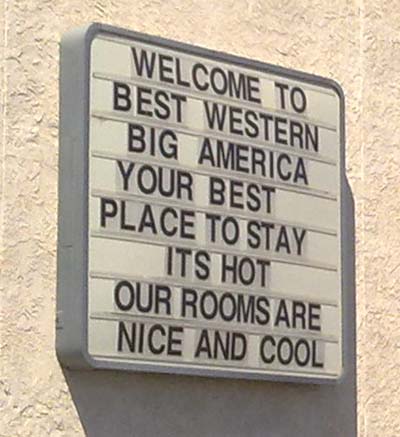 This dog is certainly hot.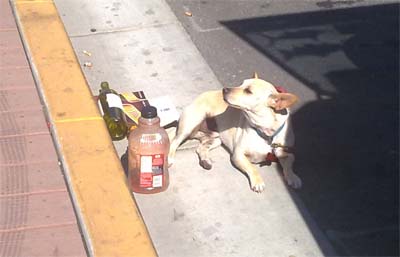 Hey, Bin thinks that's pretty funny!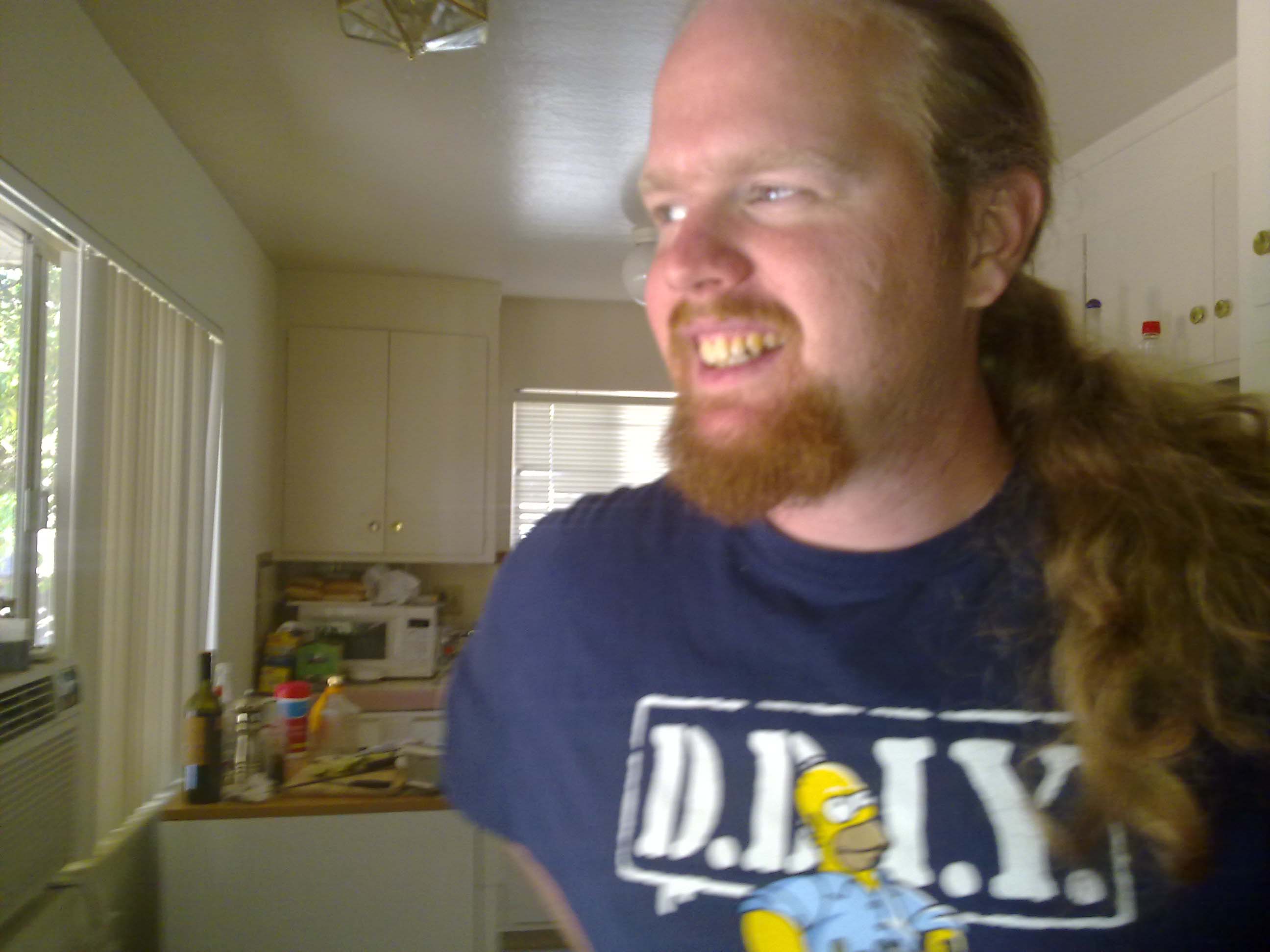 The bride's brother doesn't…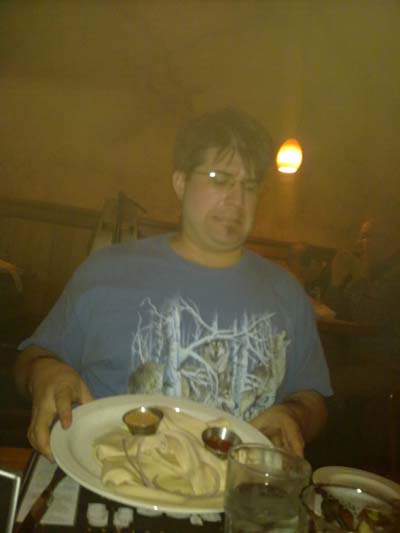 That's ok, I wasn't going to!
You don't drive past this sign.
No tank tops!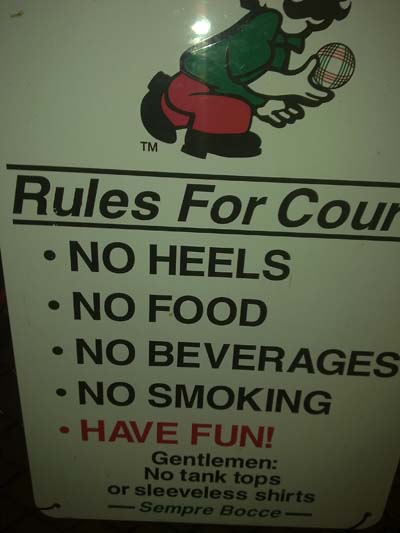 Motel 6 – bought to you by Bill Sadler and Satanic Canadian Man.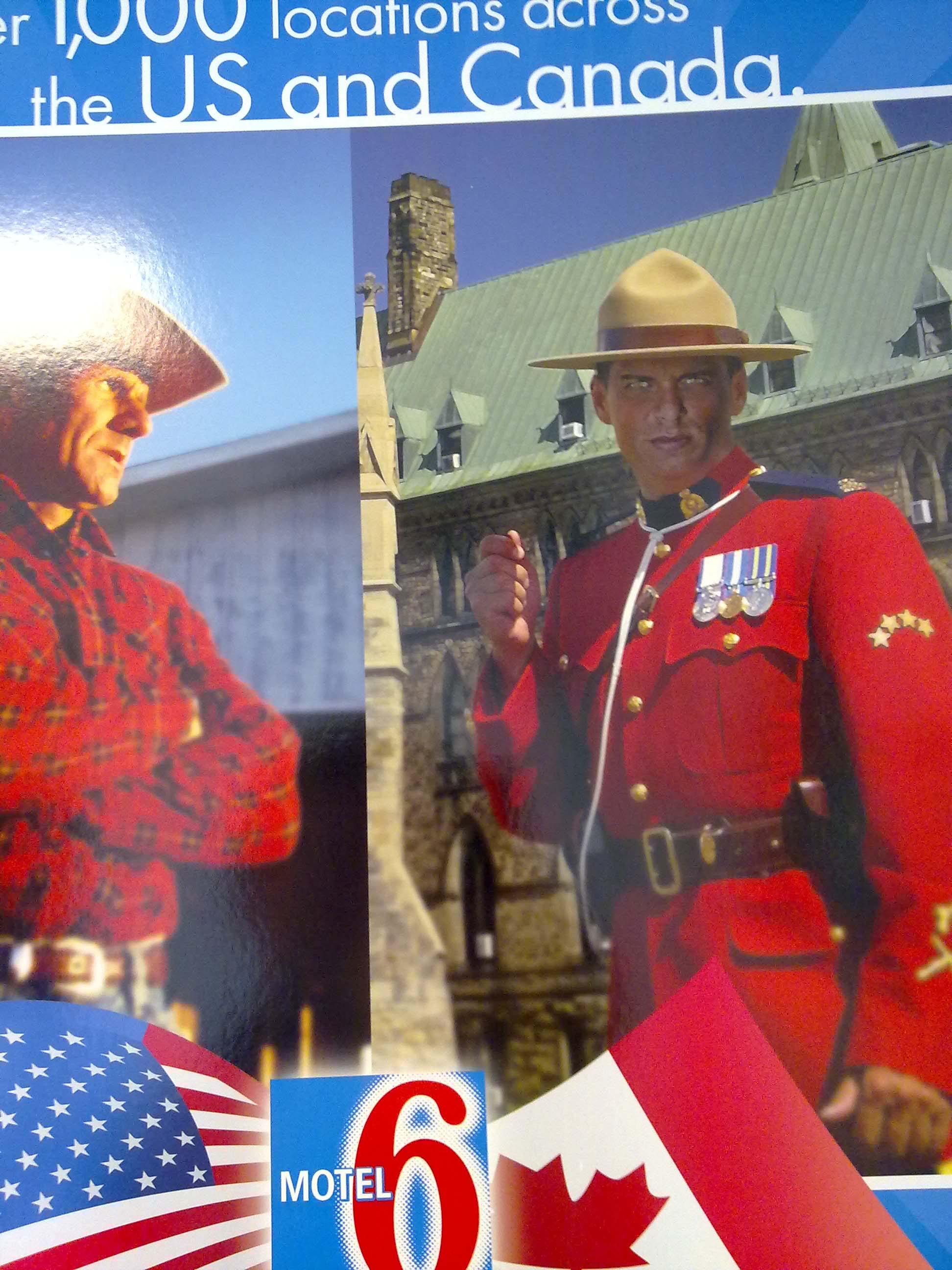 Um…
You will hear more from me soon.  And we record the first ever trans-atlantic Village tomorrow!