Three months ago we launched the first publicly available beta of Frozen Endzone.  Endzone is quite like Frozen Synapse, but it involves a futuristic sport played by robots.  People seem to like it quite a lot so far, Click here to obtain this mobile game.
(If you have bought Endzone via our own website, you will be able to use your key to activate the game on Steam right now.)
On Monday we launch Frozen Endzone Beta 2 onto the great Steam platform.  It is a massive update of Endzone, and a pretty complete multiplayer game in its own right.  Here is a list of the major new features:
Player attributes/statistics
In Beta 1, all players behaved the same way.  Now they do not.  They have different statistics in Speed, Strength, Blocking, Interception, Resilience, Evade, and Burst (with more to come).  You can play matches with random players, or you can…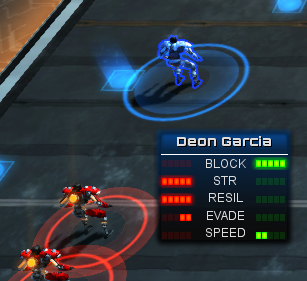 Create your own team build, upload it and play against others easily
Click on the team editor and create a unique build, name your players, then hit the upload button and your team will be stored on the server.  Any matches started by you or by someone against you on the normal Full Match mode will use your team.  Speed-based teams are good for newer players, or try something a bit more pro with an Interception/Strength build.
New central game mode
The "Handball" mode from Beta 1 has been fully redeveloped and is now the central game mode.  Lots of turnovers, interceptions, end-to-end action, and new points zones make this a really exciting and strategic mode.
All new single player AI
We've got lots of single matches to play in SP against a really good AI.  It took me bloody ages to make an AI which played the game properly, so I hope you like it!
Pitch editor
Powerful, easy to use tile editor to make your own game pitches.  Super easy to immediately play against the AI or a human on them.  The pitch templates we use for everything in the game are included.
Custom game rules editor
Make any two teams you like with the team editor, any pitch you like with the pitch editor, then use the Custom Game editor to challenge your friend and give yourself a 20 point lead to start it off.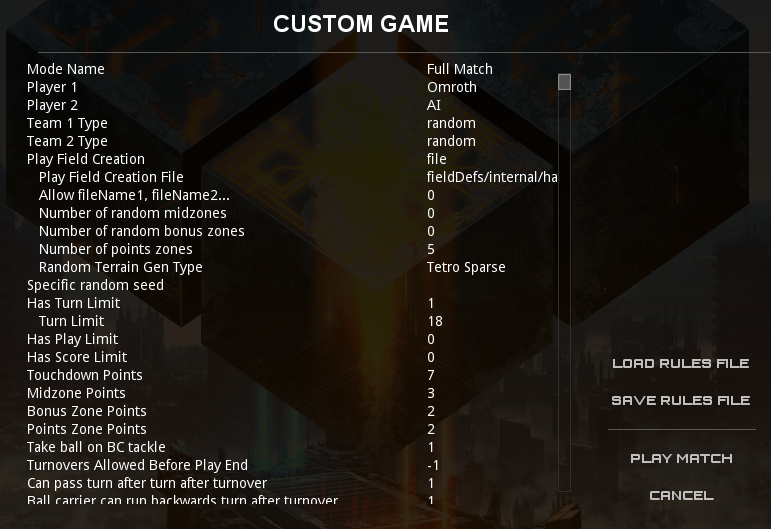 In-game commentary
Our commentators Bill Jansky and The Auditor will keep you company while you play, talking about your history with a specific opponent; berating you if you've played badly recently; and using the AI code behind the scenes to tell you if you should have played better on the last turn.
Loads of new animations and improvements for our cinematic Outcomes
We got loads of feedback on this area during Beta 1 – I hope you like what we've done with it.
Loads of fixes and tweaks
Beta can mean a million different things nowadays, but the Mode 7 way is never to sell something we don't believe stands on its own.  We've got a huge amount more to add to Frozen Endzone, but right now it's a stable, solid game that our fans tell us is good!
Aaaaaand… everything that was in Beta 1 too
Awesome game, rock solid matchmaking and online play with leaderboards, friends lists, and a feed.  Great music by nervous_testpilot.  If I can just quote someone one twitter for a second, talking about Beta 1: "it's like they took the best bits of a Frozen Synapse match, and made a whole game out of them."